Photo Credits: Corbis/Photolibrary Corbis/ Photo Library

Uluru-Kata Tjuta National Park is listed by World Heritage.
Situated in Northern Territory of Australia..
Here is Uluru Mapped on Australia as Ayers Rock..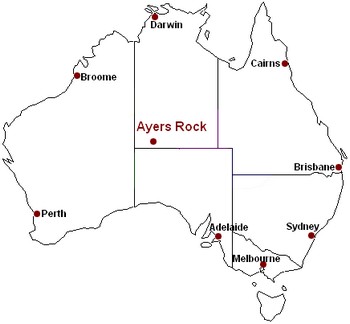 More Information on
Uluru by Wikipedia



You May Be Interested to see
Collection of all Bing Background Images


About Corbis/Photolibrary:
Here You can Get Information on Corbis Photo Library

http://pro.corbis.com/

You Can Browse Fullsize images in corbis..
It Provides You Iconic, Rights Managed Stock Images and also Royalty Free Images.
For Commercial Applications.